📕 Enterprise SaaS Rises; The Top 3 Churn Profiles; Onboarding Essentials
Enterprise SaaS revenue hit $100b in run rate earlier this month, led by the dream team of Salesforce and Microsoft. While $100b may not sound super impressive, we're only 20 years into the SaaS market, which still only accounts for 20% of the total enterprise software market. There's room to grow. 
And it's not just the big guys on the rise—SaaStr CEO Jason Lempkin predicts that sooner than later, have over 100 companies doing $1b in ARR, led by the steadily growing cohort below.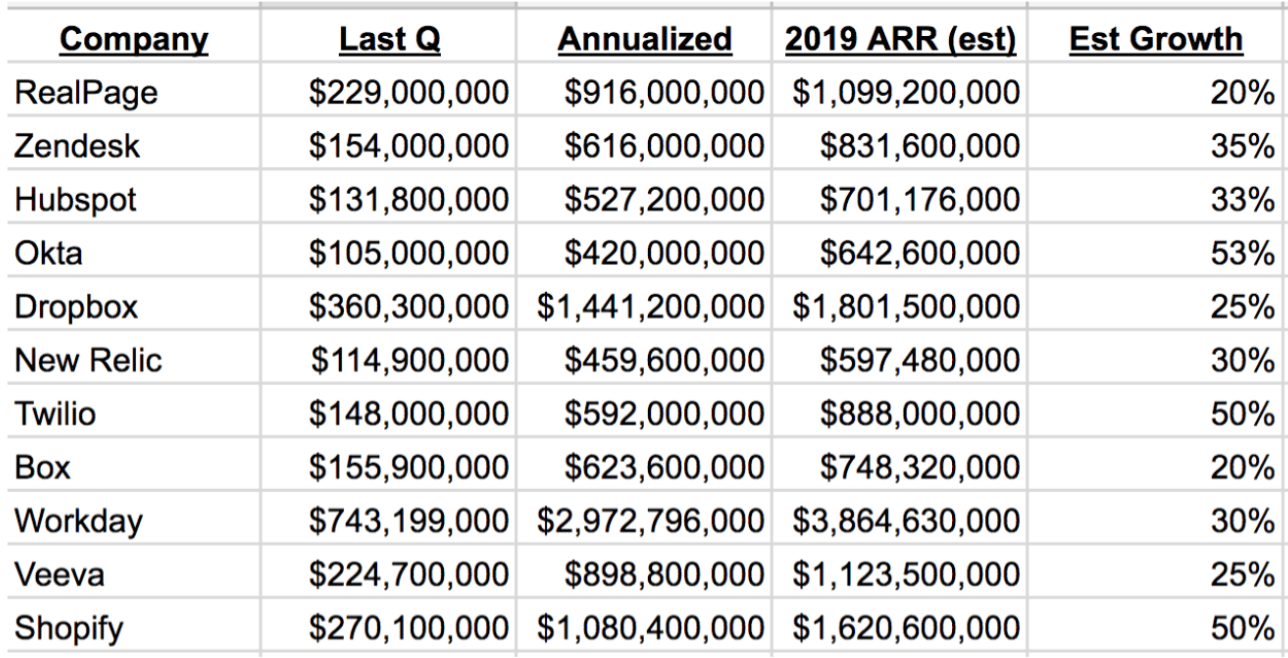 ---

🚰 When one of your customers churns, they typically fit into 1 of 3 profiles, so it's worth your time to understand how they differ and what you can do to make the most out of each situation:
Enjoyed the product but no longer use: These users may come back down the road and even speak well of you to others, they just don't have a need for your product right now. While it's tempting to fight for them, don't throw the kitchen sink, and instead make sure your cancellation process is easy so you don't leave a bad taste in their mouths.

Silently unhappy and eventually had enough: This type of customer won't recommend your product to others, but thankfully, they also won't go out of their way to speak poorly of it. No churn is ideal, but there are worse ways to lose a customer.

Vocally unhappy with the product: This is your churn nightmare—someone who is cancelling and eager to let everyone know why they are. What you can do: work to find out why they feel so strongly, and even if you disagree, try to make it right and understand them. Others will notice if an effort was made to solve their problem.
🎣The way you onboard users sets the tone for your relationship, and plays a crucial role in whether they will become loyal customers or end up leaving you. Onboarding is a science in itself, but on a high level, if you can answer these 3 questions from customer success guru Lincoln Murphy you will be on the right track.
What does "onboarded" mean in the context of your customers? This isn't merely creating a profile, you'll want to show actual value or at least the value potential of your product to get them hooked early. 

Is it the same for each customer segment? This is a bit rhetorical, as the answer here should be no! Your various customer segments will value the features of your product differently, so each identify where they will find the most value and show it off.

At what point is your customer onboard? Circling back to the first question, we know onboarding is complete once a customer has found value—the question is, what is that value. Finding it is the first major milestone in their lifecycle, and moves them further along in their customer journey.
🎓 When it comes to product education, there's really no such thing as too much. Per the Ebbinghaus Forgetting Curve, users will forget about 70% of what you teach them, so multiple touches across different mediums (at different times) will keep them remembering. That's just one way to make sure your customers get the education they need and to prevent them from churning; Misha Abasov's list of ways that management tool Hazel succeeded at this is great.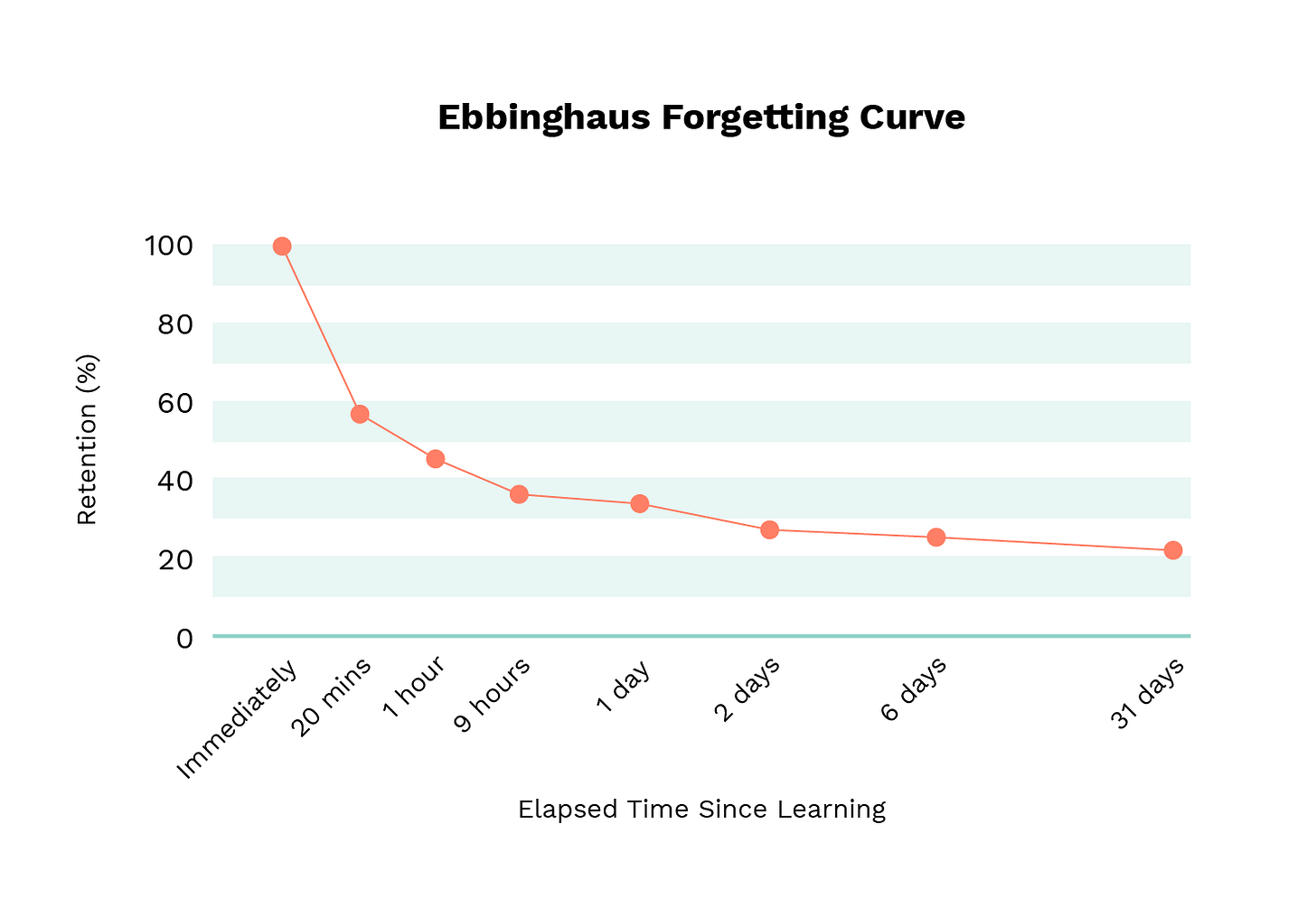 ---

💣 Our list of recommended Customer Success reads is slim (it's just not a heavily covered topic), and near the top you'll find The Effortless Experience. While not 100% SaaS, many of the book's takeaways apply to software. For one, channel switching is a death sentence, so incentivize your team to complete tickets and prevent them from pushing them off to the next guy, which will irritate your customer. But the best knowledge bomb: CES, or Customer Effort Score, is a total game-changer for measuring how easy customers felt it was to resolve their issue